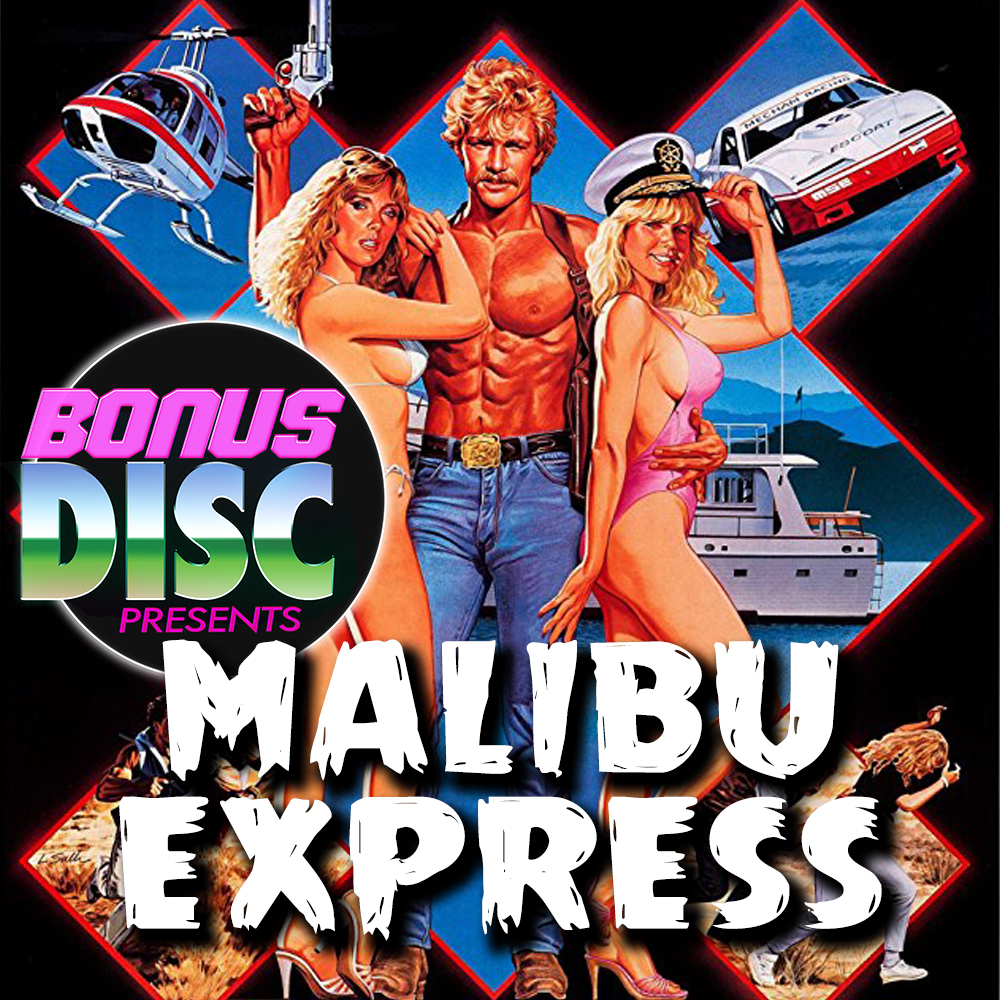 Matt, Bob and returning guest of the show, space expert Mike TV, spend a quality saturday night getting full-on depressed during MALIBU EXPRESS! Do you ever fantasize about a milquetoast Chuck Norris-light action hero, who apparently drank LOVE POTION #9 and narrates everything he does on screen after he does it? Your fantasy is a reality! Let master storyteller Andy Sidaris whisk you away to a meandering world where an adult walks through a free-standing, train-themed boat-door to get to the door of their boat! Remember, the solution to all of life's problems can be solved with the exposure of human female breasts. OH NO IT'S THE BUFFINGTONS AGAIN!!!
THE WHOLE MOVIE IN ABOUT A MINUTE!
BUY THE ANDY SIDARIS DVD COLLECTION!
HERE'S JOE BOB BRIGGS ON MALIBU EXPRESS!