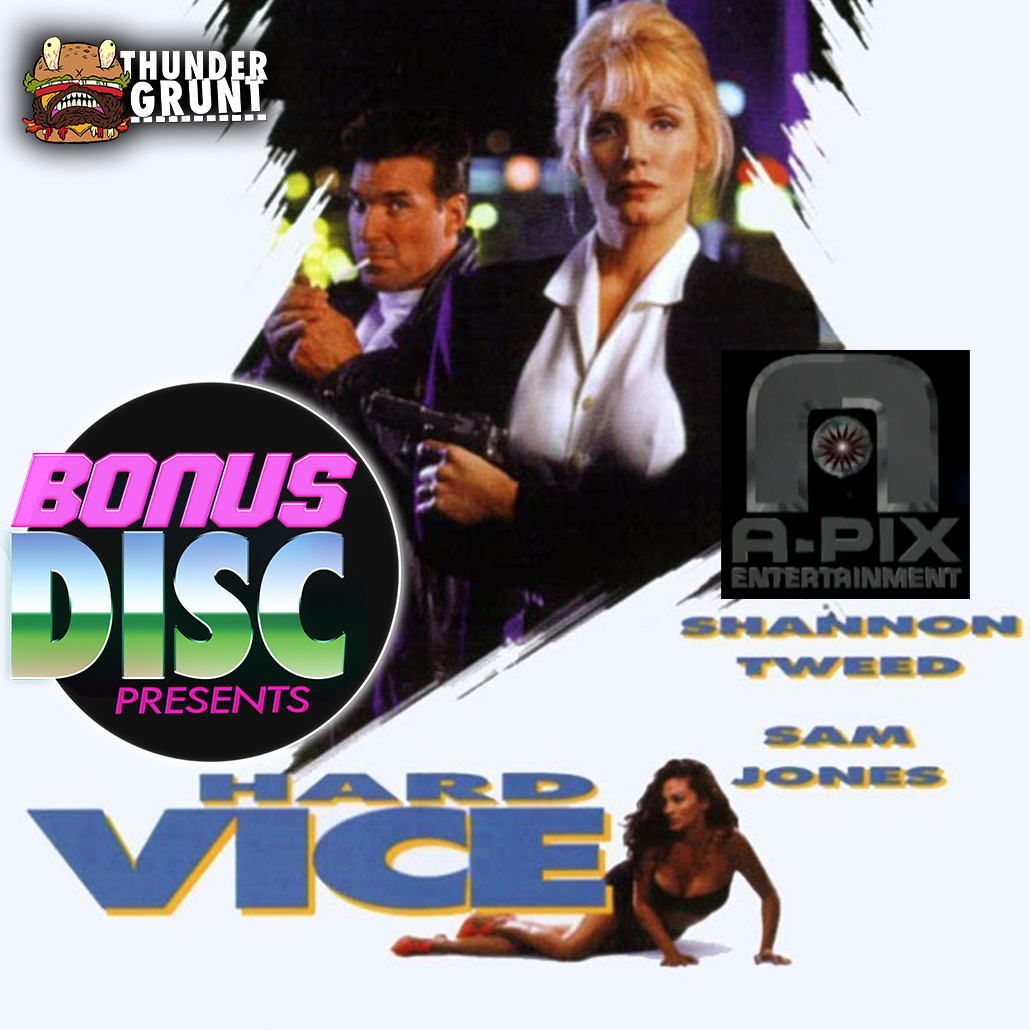 Bob, Matt and guest, Baltimore comedian and filmmaker, Mike Finazzo do their best to breakdown Mike's Dad's favorite non-pornographic Shannon Tweed action movie of all time: HARD VICE! How good is a movie crafted by John Travolta's entire extended family? Prepare your mind as Flash Gordon lights a man on fire than proceeds to take the moral high ground against his new partners for being rookies, women or black! Be amazed at a car chase with all the geography of a merry-go-round! Open your soul to the thick foreshadowing baseball subplot that ends with the death of your favorite character from MAJOR LEAGUE, LOU BROWN!
TRAILER FOR MIKE FINAZZO'S NEW MOVIE!
Are you in Baltimore June 7th? Come to the Historic Senator Theater and see the world premiere of Mike's new movie BORED IN THE USA along with a short by former guest Max Levine and another short by your humble co-host Bob Rose. Use "bonusdisc" as a promo code to save 10% off the advance ticket price!