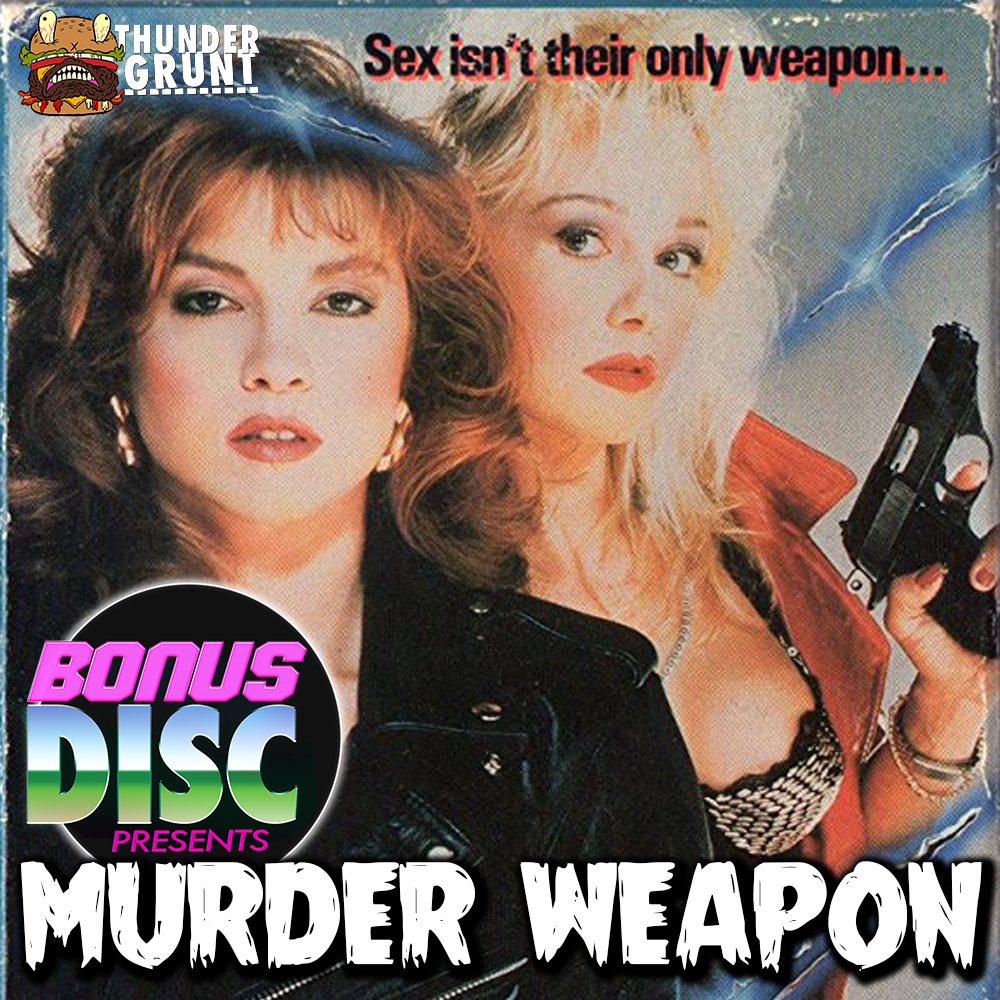 Matt, Bob and Baltimore Musician Sarah Danger Underhill flashback through their memories of a movie about murders and sort of about weapons due to the 1989 Linnea Quigley classic MURDER WEAPON! Do you enjoy watching entire therapy sessions? Does shaving legs get you off? Are you always thirsting for an ice cold Moosehead beer??? If you said yes to all of the above, get ready to live. 
WATCH THE MOVIE ON AMAZON PRIME
BUY THE VINEGAR SYNDROME BLURAY!