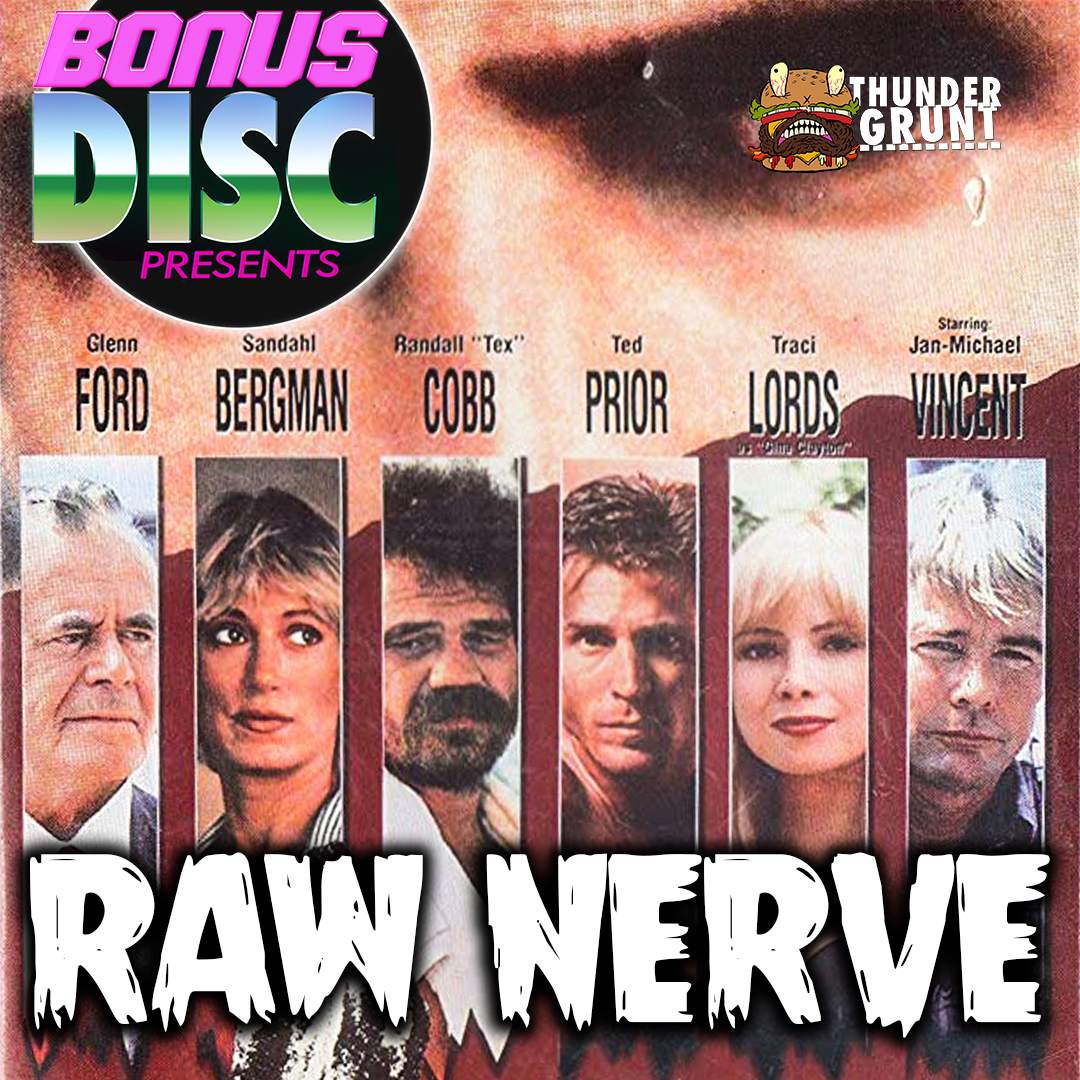 Matt, Bob and returning guest of the show, voice actor Rex Anderson, find a hidden gem with an all-star cast: David A. Prior's RAW NERVE! Join these gentlemen as they become anointed in the church of Jan-Michael Vincent and his godlike ability to be alive without moving. Is this a race car movie? Does Traci Lords' character suffer from debilitating face blindness? Is Glenn Ford illiterate? Find out! 
WATCH FULL MOVIE ON THE TUBI APP!

BUY THE DVD ON AMAZON PRIME!